---
Training, EERR, medical oxygen and ESS: a multisectorial approach aimed at improving public health in Chefchaouen Province
---
Location: Chefchaouen, Morocco
Term: February 2021 to February 2023
In progress!
Funded by: Spanish Agency for International Development Cooperation. The institutional partner of the project is the Chefchaouen Health Delegation.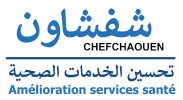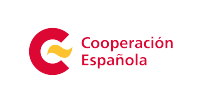 Actions:
Carrying out isolation tests (suitable technical and acoustic insulation) on electrical and oxygen-generating equipment.
Organization and stocking of technological and instrumentation and measurement equipment for carrying out R&D& i tasks.
Prototype assembly (workbench) and future product assembly.
Communication and dissemination of the project.
Installation:
Improve energy autonomy.
Improve the quality of electricity.
Ensure the availability of electricity 24/7.
Tasks performed:
In progress.
Demographic study. Sample of the population.
Training and capacity building of the health personnel of the centres involved.
Communication to the population of the affected areas.
Design and management of the photovoltaic installation project.
Site management.