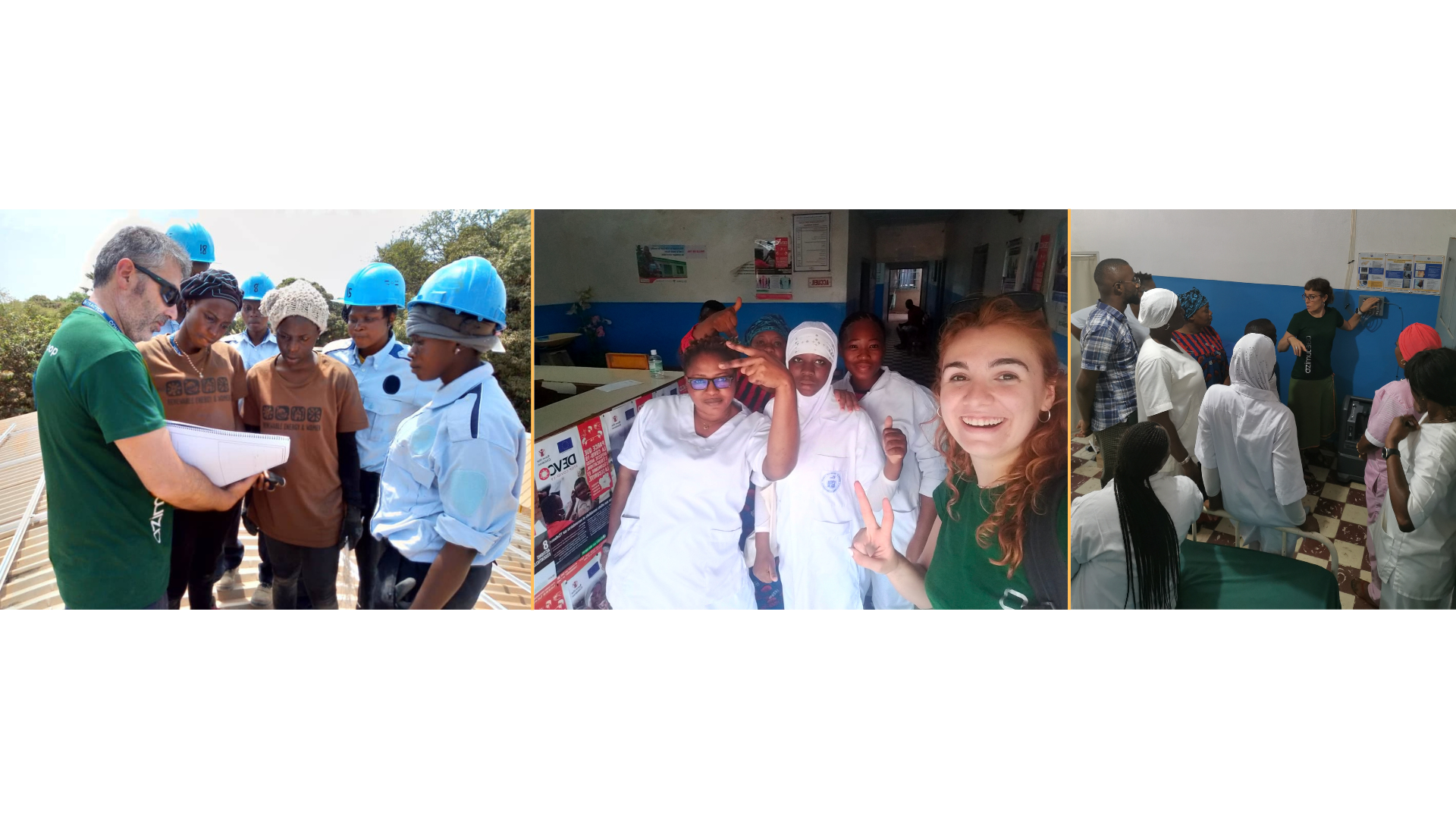 International Development Cooperation.
For Azimut 360, people in the centrer.
Since our beginnings, we defend and work to ensure that energy is a guaranteed supply around the world. Currently, 759 million people – 1 in 10 of the planet's inhabitants – do not have access to electricity.
Most of these people are concentrated in countries of the Global South and mostly in sub-Saharan Africa.
In development cooperation projects, we work mostly to ensure the right to energy in the countries where we work. By guaranteeing the right to energy, we also work to guarantee or improve the population's access to other rights, such as the right to health, the right to education and food security.
We always work with a local partner so we understand the real needs of the population on the ground and can improve our capacity for inter-cooperation.
Identify and formulate project proposals for international funders.

Coordinate Development Cooperation projects with the different actors involved.

Design and manage photovoltaic projects for other cooperation actors.

Implement solar photovoltaic, solar pumping and medical oxygen generation systems.

Provide training and capacity building to local staff for the maintenance of the systems.

Train stakeholders to accompany the energy transition in many contexts.

Work to raise awareness among the local population regarding the achievement of rights and health.

Raise awareness among the Catalan population about North-South inequalities and their origin.
Health and energy
Strengthening health systems in countries of the global South, by:
Raising awareness among the local population on health and the right to health
Improving the electricity supply to health centers
Incorporating oxygen self-production systems in health centres and hospitals, to ensure their availability 24/24h and 7/7d.
Energy and agriculture
Improvement of agro-ranking and food production processes.
Energy transition
We accompany Municipalities' energy transition by training their technical staff and studying the feasibility of installing photovoltaic systems in public buildings.
Right to education
We work to guarantee the right to quality education by electrifying educational centres.
Rural Electrification
Design and implementation of micro power grids in rural areas that the general grid does not reach.
To learn more about these projects, you can download the "Case studies" in the documents section, watch our Youtube channel and visit the section on Health and Energy and Azimut Lab/Oxygen
More info at AzimutLab
We are looking for strategic alliances!
We have worked with
Are you a cooperation agent and think it might be interesting to collaborate with us?
Contact us!