---
INNOWWIDE – Smart Solar Modular Container (SSMoC)
---
Client: INNOWWIDE – European Commission (Horizon 2020)
Location: Ghana
Tasks performed:
Market studies
Product Conceptualization
Product development plan
Production of dissemination materials
Workshops and meetings with potential partners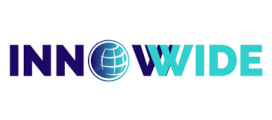 Brief project description
General objective:
The deficit of continuous, dependable and affordable energy in rural communities affects a high percentage of the population of sub-Saharan Africa. Because of the demand for alternative energy sources, any solution that ensures a continuous flow of power greatly benefits society. So, developing an intelligent solar modular container (SSMoC) has many advantages. The project aims to develop a modular, containerized and locally manufactured solar photovoltaic solution with integrated intelligence and self-learning capabilities easy to transport, install, configure and use.
Purpose of the contract:
SSMoC (called Sunbow 360) has been identified as a potential solution to provide access to energy and promote energy self-consumption where there is low electrification rates or low-quality supply. The system's integrated artificial intelligence (AI) enables us to dimension the solution optimally. Dimensioning is one of the crucial phases for determining the economic feasibility of these installations and considers key environmental, social and economic data. Integrated AI will also allow us to optimize system operations, management and maintenance over the life of the containers, as it will reduce system costs, simplify solution management to the benefit of the relevant stakeholders and increase the life of components such as batteries.