---
Serveis de consultoria per a la selecció, avaluació i sensibilització d'Institucions Públiques per a la mesura neta solar fotovoltaica
---
Client: UNDP
Localitat: Grenada
Tasques realitzades:
Assessment and proposal for upgrading the grid.
Investment plan
Implementation of digital tool for grid efficient operation and management, with the utility as beneficiary.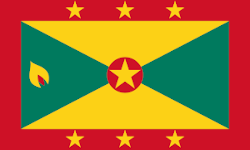 Breu descripció del projecte:
Objectiu general:
The overall objective of the project is to improve the efficiency of the grid in Grenada and increase the power generation coming from sustainable energy sources.
Objectiu del contracte:
The objective of this study is to undertake an integrated assessment of the power system in Grenada to improve the resilience of the network and increase the penetration of intermittent least cost renewable generation resources. The study shall prepare a prioritized and costed investment plan, listing probable pipeline projects.