Azimut360 is glad to announce that, partnering with Fandema (Mbolo Association) and financed by Unido & MRC, is installing a 501kWp Solar PV installation for the Medical Research Centre of The Gambia (MRGC) in two of their compounds: Fajara and Keneba. The PV System will reduce the use of grid power as well as the back-up generators' consumption (saving on power and fuel bills), and thus will pave a critical step in support of the environmental objectives of the MRC by reducing the carbon footprint in Africa. Work on site will take 3 months and the system ais expected to be generating solar electricity by July 2019.
The project aims to:
Provide clean energy, improving the energy supply of MRCG and giving further stability on its energetic mix
Train local women installers on the design, installation, maintenance and operation of a Solar PV system. This knowledge transfer that will allow to replicate similar projects locally.
The energy sector in The Gambia is characterized by low levels of access to modern energy services, high dependence on traditional biomass fuels and an unsustainable dependence on imported fossil fuels for electricity generation. Several challenges burden The Gambia's electricity subsector, such as high tariffs, poor operational efficiency, and heavy planned and unplanned outages due to its ageing transmission and distribution infrastructure. When high international oil prices and unfavourable foreign exchange rates occurs, the regional power stations operate for limited hours and on a day-to-day basis. This occurs because The Gambia's installed generation capacity of 99 MW is entirely composed by heavy fuel oil (HFO) thermal power plants. In addition, a lack of resources for maintenance has led to deterioration in available capacity in the Greater Banjul Agra (GBA) to about 45 MW available today. This situation can be alleviated by using solar energy systems (grid-stabilization) and reducing expenses through savings into the client electricity bill.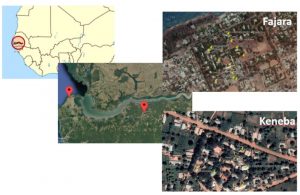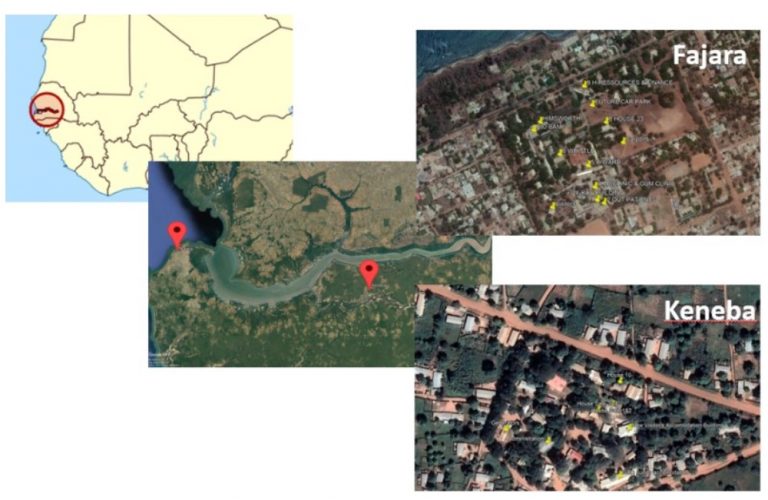 Currently, MRCG's electricity power supply is mainly obtained from the Grid (powered by the National Water and Electricity Company -Nawec) and supported by backup standard diesel generators. The total energy consumption of MRCG in 2016 was about 3011.15MWh.
Extending the project commissioned last year of 65.3 kWp installed on two roofs of the MRC compound in Fajara, the solar photovoltaic (PV) array to be installed at MRC is made up of a total of 1616 x 310 W PV modules placed in two different locations. In Fajara 1454 modules will be installed in 13 different roofs distributed all around the compound delivering 450.7 kWp. In Keneba 162 modules will be installed in 3 roofs delivering 50.22kWp. These systems have been conceived to provide energy to the MRC in order to self-consume 100% of the produced energy: during daylight the solar system generates AC power that is injected into the MRC internal electrical network when not consumed directly by the building itself.


The installation is being carried out by the women-only Fandema's Solar Energy Installation team, part of the Mbolo Association Educational project (more info http://www.m-bolo.org/en). Knowledge transfer is one of our main objectives in this project, therefore, as part of the build, Azimut360 will offer two different training approaches to the M'bolo Association Women-Only installation team:
On-line lessons via webinars including basic and advanced training about concepts of Solar PV design, sizing, H&S and regulations.
On-site lessons, with a practical training to learn the installation of the mounting structure for PV modules, wiring, electrical protection and O&M